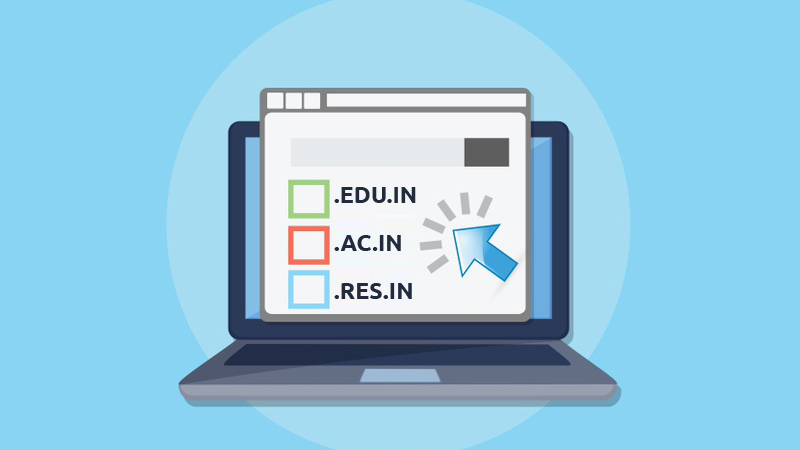 How to get edu.in or ac.in domain extensions for schools and colleges
You may have often wondered how some of the educational institutions are having an ac.in or edu.in domain names for their website.
The education and research network (ERNET) is the exclusive domain registrar for these domains and these domain assignments are only available for educational institutions dedicated solely to academic education which are recognized under the Government of India or State Governments
As per Government of India, it is mandatory for all recognized academic educational institutions to have either edu.in or ac.in domain for their websites.
There are certain points that are to be kept in mind to be able to receive either of the domains:
Primary or secondary schools affiliated with central or recognized board. Eg: CBSE / ICSE
Colleges recognized by central or recognized educational boards
Universities should be approved by UGC or central / state governments
Technical institutions applying for domain should be also recognized
Vocational training institutes should be recognized by State govt. Vocational training Council, etc.
The skill development centers recognized by skill development state or central government ministry.
The Process for registering an edu.in domain
Institutes after confirming their eligibility must apply for domain name in the ERNET website
You need to ensure that the domain name matches the name or abbreviation of the institute
The institute has to submit an undertaking on the non-judiciary stamp paper of Rs.100.00
An application letter should be submitted for the domain registration in institution letterhead which should be signed and sealed by the institution head
Necessary Affiliation documents proving that you are a legal entity
Organization address proof should be submitted
Authorization letter of the concerned officials is also a must
All these documents have to be collected and uploaded in the PDF format and payment should be made through online mode as well.
The true copies of above documents may be sent to ERNET India, New Delhi office, within 10 days of submission of online application.
Charges for domain renewal/registration
For 1 year the charges will be Rs.885
For 2 years the charges will be Rs.1534
For 5 years the charges will be Rs.3540
Rs.59 will be charged for per data modification.
If you are confused with the entire registration process or might need any other detail you can contact Campus7. We have assisted several Institutions to register their desired edu domain. Experts at Campus7 will guide you on which domain is required and which one will suit your needs better. We will take care of the entire process and make sure your Institution gets the desired domain easily. Having an edu.in or ac.in domain helps your Institution to get a Free Google For Education account. You can contact us any time. We are always ready with the right information.
---