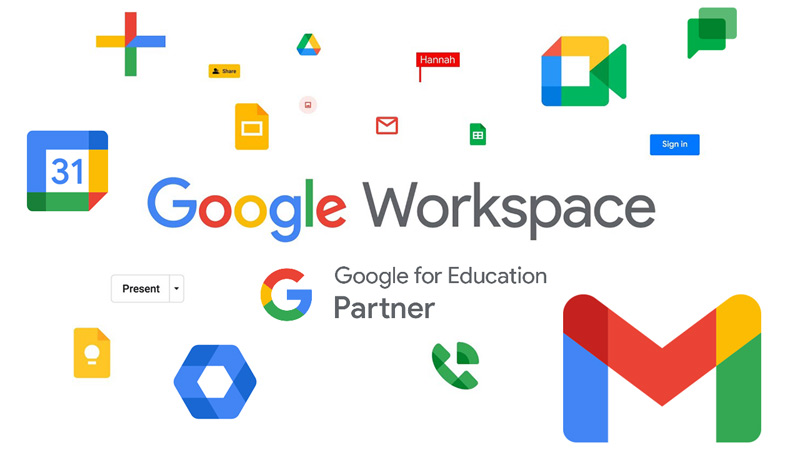 How to get a FREE Google for Education Account for Your Institution
G-suite for Education is now known as Google Workspace for Education Fundamentals. This is a free suite that provided various tools that help provide a flexible and comfortable environment to students.
Google Workspace provides custom-paid email that is only for business purposes. It generally includes Google collaboration tools like:
Gmail
Google Classroom
Calendar
Meet
Chat
Drive
Sheets
Slides
Forms
Sites and many more.
It is just the name that has been changed, the rest of the features provided by G-suite are the same in Google workspace for education as well. Some of the common features are; meet, docs, sheets, classroom, Gmail, calendar, Drive, etc. All these products are available on Google workspace for education for eligible institutions for free.
When it comes to education Google never compromises. We all are well aware of the current pandemic situation prevailing in the country. Keeping this in mind Google has increased its reach on distant learning training and resources so that more and more people can stay connected easily. Now many educational institutions have access to Google workspace for Education features for Free!
However, certain eligibility criteria need to be fulfilled if you want to have access to Google workspace for education:
K-12 or higher education institutions
The institute must be a recognized institute 
It must be a formally accredited institution
There is a specific process that needs to be followed if you want the approval
Submit your request and verify your domain. Once you have done these two things the eligibility of your organization is reviewed. The approval request is usually solved within 14 business days. If you have submitted your application through Google Certified Partner then the process will be a lot easier and faster.
Once you have send in the request, now you need to check if your domain is owned by you. To do so you can set up TXT and MX records and you can direct the mail flow to Google mail servers.
After the completion of these two steps, Google will gather all the other documents that are required for the further stages of the process.
To confirm your eligibility you need to submit the following documents:
Scanned copy of institutions' official accreditation document that states educational status.
Your name
E-mail ID that is not related to Google workspace for Education
Title, role, or affiliation with your educational institution.
Official websites of educational institutions should also be given. If your institution has either Edu. in or ac. in domain address then the chances of being eligible increases. You can learn about edu.in domain registration here with us.
Once your data is verified by Google, you will receive a confirmation mail from Google. They will change your status from a free trial to a lifetime free Google Education account.
After these steps, you will be able to create e-mails for teachers, students and will be able to start a Google Education Account properly.
If you are looking to get yourself registered for a Google workspace Free Account then dear friends you are at the right place. Campus7 is a certified and verified Google Partner. We help people with the registration process for Google workspace education account. We make sure that complete transparency is maintained between us and our clients. Our motto is to make sure that no point is left unsaid or untold to our clients. You can be free to contact us. We will be at your service anytime.
---