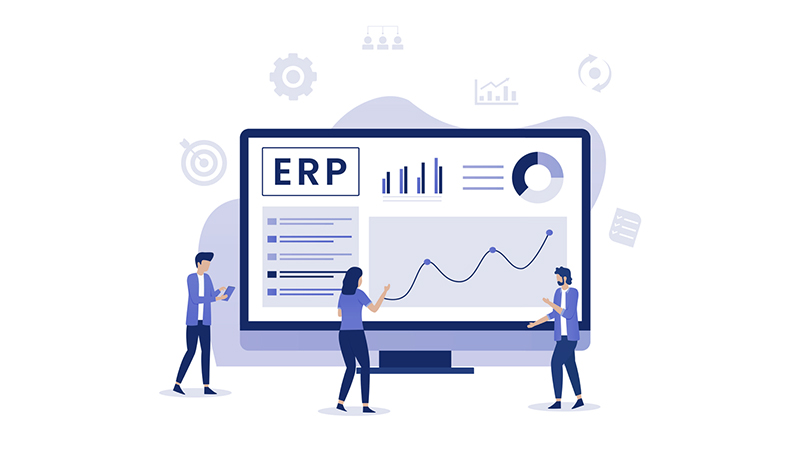 Need for an Education ERP Solution for your Institution
A blog article talking about the need for an ERP Solution for Educational Institutions. The article discusses the process of implementing an ERP software in educational institutions, "ERP" or ERP Solution is an Industry level Enterprise Resource Planning Software that is designed for large-scale companies, established with the intention to manage the entire business activity. ERP Software is often used in education institutions by students, faculties and administrative staff to provide flexibility in overal operations
Why do you need ERP?
A fully featured ERP solution will help you overcome the difficulties that accompany your current system. It will give you a competitive edge in your industry and make your job easier. You can search, sort, and analyze data more easily. An ERP solution is the backbone for any organization to operate effectively.
Comparison of different ERP
Every institution has its own unique needs, which make it difficult to determine the type of ERP that will be best for them. It is important to take into account factors such as the size of the institution, the type of activities such as School or College or training Institutes and their organizational goals. Once these aspects have been considered, you can then consider if a cloud-based software system or an on-premise ERP will best meet your institution's needs.
How Campus7 ERP stands out from others
Campus7 ERP is designed to be a one-stop solution for all kind of Educational Institution needs. It is specifically tailored to provide the functionality that colleges and schools need, such as resource management, financials, payroll, student information systems, and more. Campus7 is a cloud-based software solution which offers several modules and features and supports custom integrations. Campus7 ERP is designed to be a one-stop solution for all kind of academic Insitution's needs.
Conclusion
ERP is the heart and soul of every business. Organizations will see a significant uptick in efficiency and productivity levels when they deploy an ERP solution. So get in touch with the expert team at Campus7 ERP to know how to implement a Campus Management ERP in your Institution
---