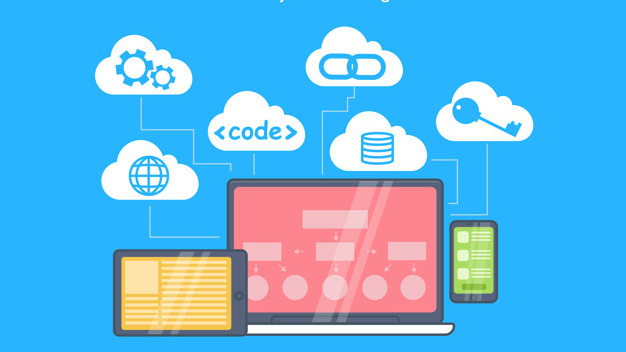 Benefits of using a Cloud based ERP Solution
The Campus Management Solutions offer software that is a cohesive single system that is able to harness all of the data in a more systematic manner, organizing it and producing it in the format that is needed as per the demands. There are numerous benefits for deploying perfect Education ERP as they are long-lasting, effective and potent. But ERP has to be implemented in an integrated manner that is compatible and systematic, for it to be working well.
Here we have for you some of the major benefits for using a cloud-based ERP solution for schools and colleges:
Easy Implementation:
So this is certainly the biggest advantages as the investment in new hardware and slower updating is not required for cloud-based systems. The updates are automatically implemented without the need for human interaction. Because of software-as-a-service (SaaS) ERP there is absolutely no requirement of hardware and it can be accessed on any device with internet connection. The service provider will be assisting you for planning, customization, and implementation.
Cost Effective:
When you are implementing ERP it can be costly and a challenge to deal with. But with cloud-based ERP, this is not the case. The challenges are much easier to overcome and this is cost-effective as well. As there is no need for IT infrastructure the overhead costs are less and you are able to save a lot of money.
 Efficient and faster Support:
You can be assured of receiving easy support even from the remote locations and the teams are able to troubleshoot the problems from their offices.  With the use of a cloud-based ERP system high-quality support that we fast can be delivered. The staff of customer service will be able to interact with the customers in a better way and this improves the relation between them. This is achieved as there is faster, accurate access to the information and history of the customer.
Easy up gradation:
The best thing about cloud-based ERP solutions is that there will be no imposing of software installations on your team. There is no requirement of onsite assistance and the updates are easily installed n a non-disruptive manner.
Enhanced Security:
Security of data is certainly not a worry when you are working with an ERP solution that is cloud-based. There is the security of data through the built-in solutions and the servers are maintained well by the provider themselves. The backup is efficient and restriction of data can also be improved by the solution managers. You will be able to make it as secure as you want it to be.
Conclusion:
So these were the benefits of using a Cloud-based ERP Solution. Remember that cloud-based ERP solutions are not just software; these are the tools that will help your business to gain profits. It provides flexible solutions for providing precise information that's in real time, fast decision making and helping the clients for quickly meeting the change in market requirements for staying ahead of their competition.
Campus7 offers Cloud Based ERP solution for Educational Institutions. If your Insitution is looking forward for a optimal solution then dont hesitate to contact us. We are available on phone at +91 956730977 and email at info@campus7.in
---